ELIPEO

FOR AN EVER END!NG
NEXT-GEN SCULPTURE //// FORM-NEXT CULTURE
"any model of Reality
is $.$$$.$$$-able or 000x000-jectable
by outside its System of Value"
Pr. Chung-Ho Von Falsung
Sim & Real Research Bank-Institute
>>>>>>>>> smooth sub-experience in a protomorphic orphic Infra-World
visible (TRUE) +
tangible (FALSE) >>>>>>>>>
img / obj >>> enjoy/reject
this HYPO-ZOO
in "your / our" cartesian
SCREEN SPACE
of Perception


to escape :::: mouse out of the frame to escape :::: mouse out of the frame
EL1PE0 :: / :: studio_fab 360° view ( +/- 20cm from the ground : height of vision of a cat ) - oct. 2019
VISUAL SPICES & SPIRITUAL VICES FOR CORTEX &SUB-CORTEX
INFRA-
fictional biome where
the micro- and the macro-
are phaging & phucking each other:

SUB-
mytho-rational packaging of
an underground polyverse:

cortical hypo-code
flowing in you as a
fuzzy glue of pix-bits ::
:: mixed mists/mysts
of cryptologic poetry
ultrina
oblic-ooblee
agonaa-archao
-off-synchro-
ortho + static + istic
egg-o-eye-I
mnemo-molecula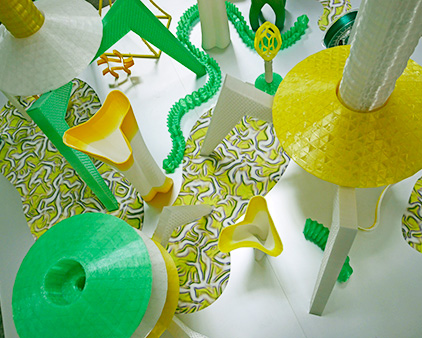 in some ordinary words :
the sceneries "INFRA_WORLD"
explore
the micro-scale beauty of life:
more specifically here,
hydra & phage
+ bacterialike forms,
or biomorphic "noise" textures :
proto-shapes
selected for their
"organic" & "semiosic"
elemental structures


diverse studio-lab scenographies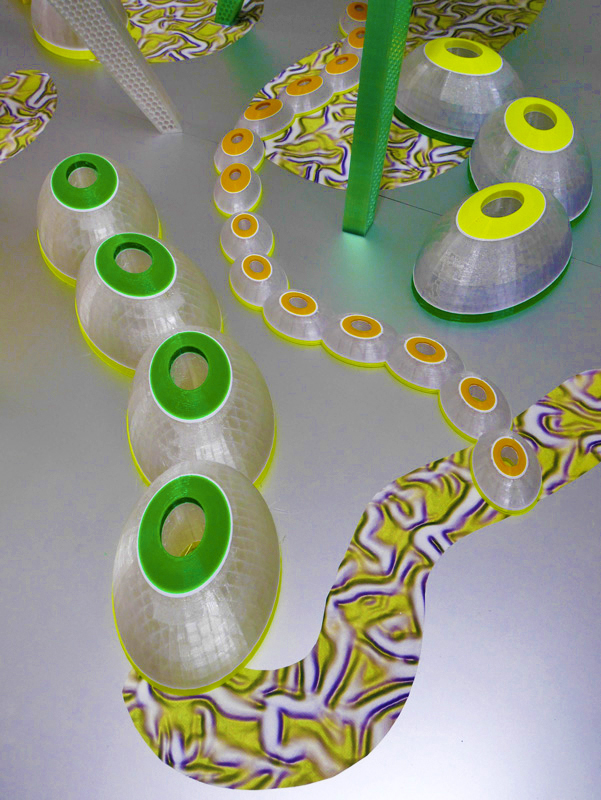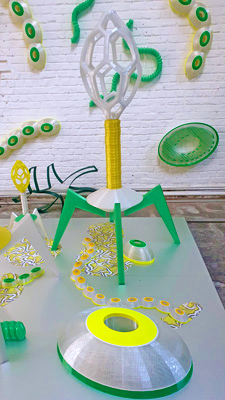 "true" simili BIOME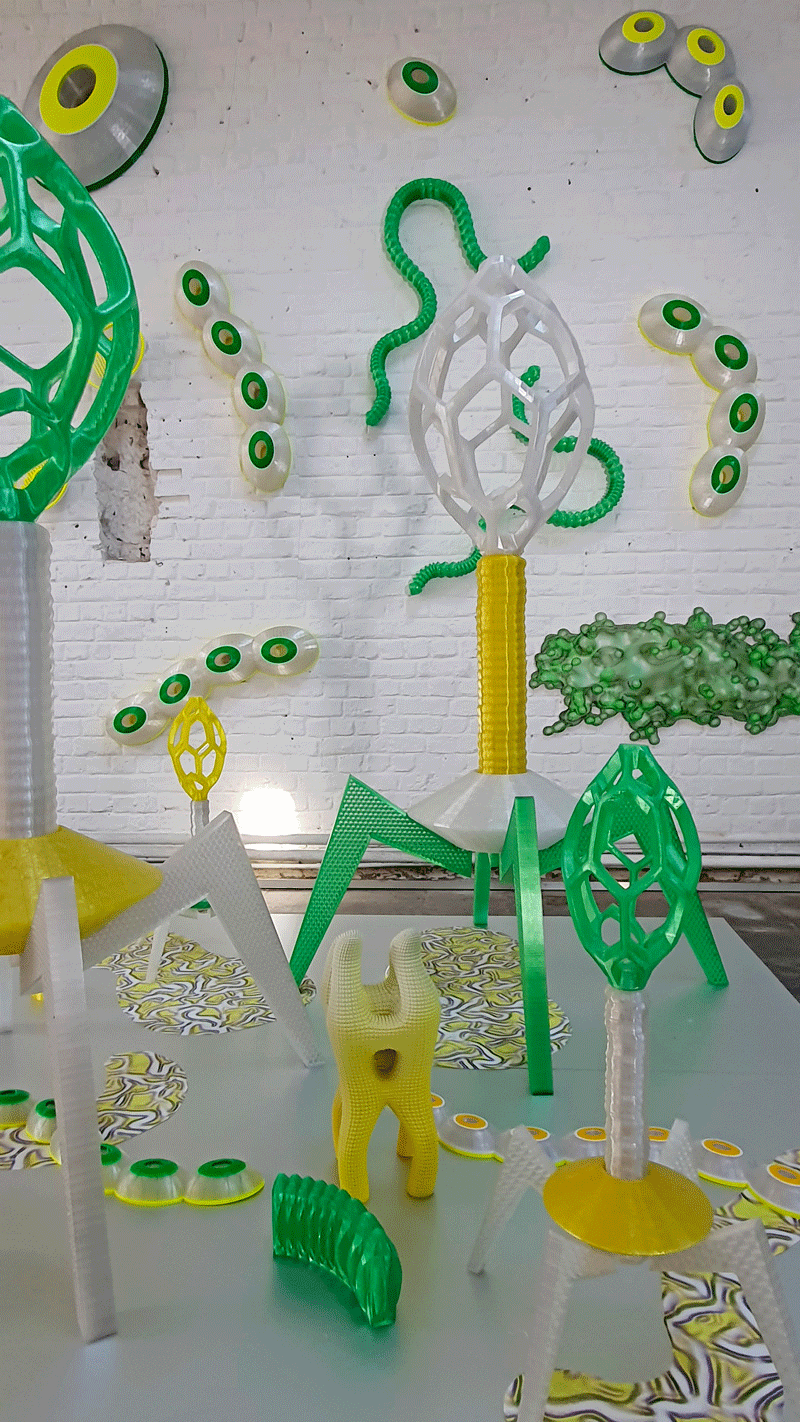 studio-lab view 2021
Between the real phage (200 nanometers) and its sim-sculpture (1.650.000.000 nm ), the pleasure was to play with a resizing ratio of 8.250.000.
+/- 80 kg of P.E.T. which will never be thrown in the oceans
The gamut harmony is reduced to a two-tone range of yellows and greens...to induce a feeling of de-realization, a distancing effect as in a black & white photography.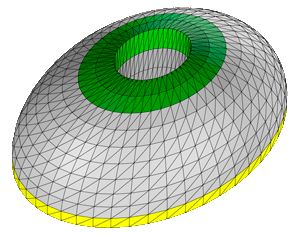 cell module / diverse scales & variations
from 10 to 60 cm length /
--- 3D model screencapture ---
right view: 3D printed PET photo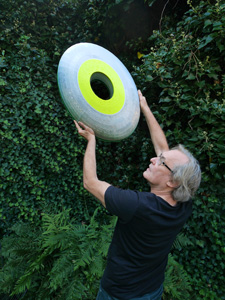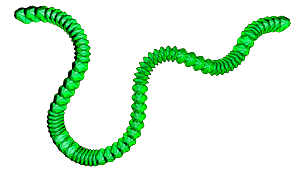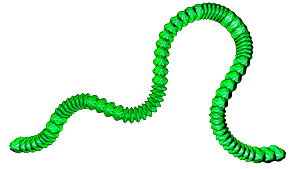 oligogem :: polyspline & facets
H 14 x l 96 x W 55 cm / 3D printed PET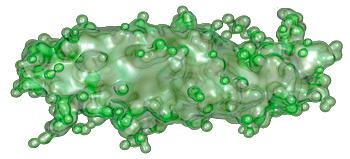 transblobb (algebraïc jelly)
W 57 x L 126 cm / shaped picture /
pigmented ink on polyester film
under acrylic sheet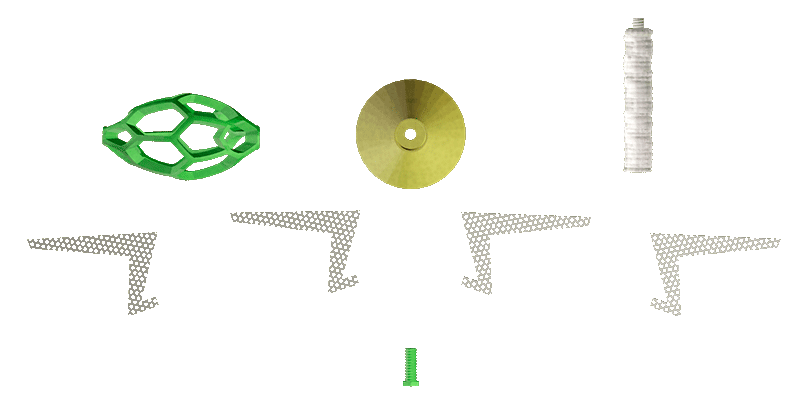 phage : assembly parts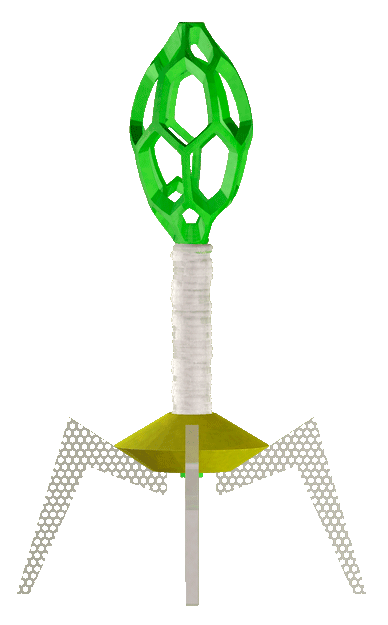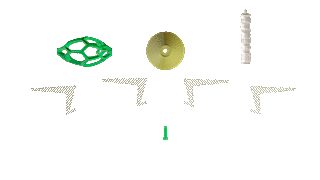 pseudophage_model = H 166 / W 77 / L 77 cm
diverse scales & combined colors
3D printed PET (PolyEthylene Terephthalate)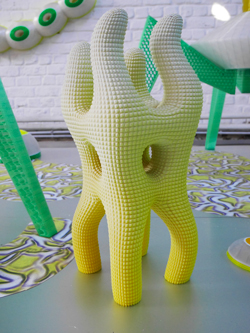 protopod_model = H 36 / w 18 / l 18 cm
diverse scales & white/yellow gradient
3D printed PLA (PolyLactic Acid)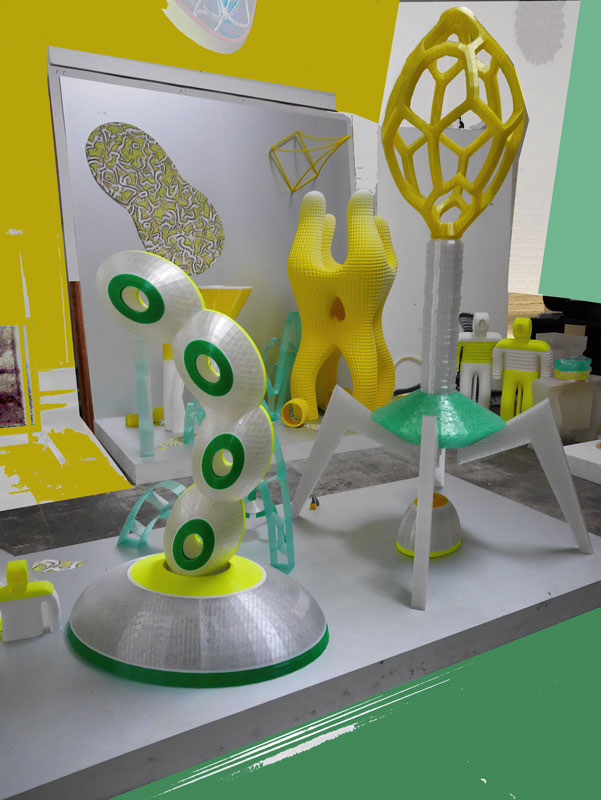 studio_lab view 2022          scenery study for SYMBIOSIS <-----> PARASITISM 2022
FOR AN EVER END!NG NEXT-GEN SCULPTURE // FORM-NEXT CULTURE :: FOR AN EVER END!NG NEXT-GEN SCULPTURE // FORM-NEXT CULTURE
SYMBIOSIS <------> PARASITISM
in our inner viral jungle,
the phage is a predator of bacteriae,
regulator of our microbiome,
it could be seen as
an ally rather than an enemy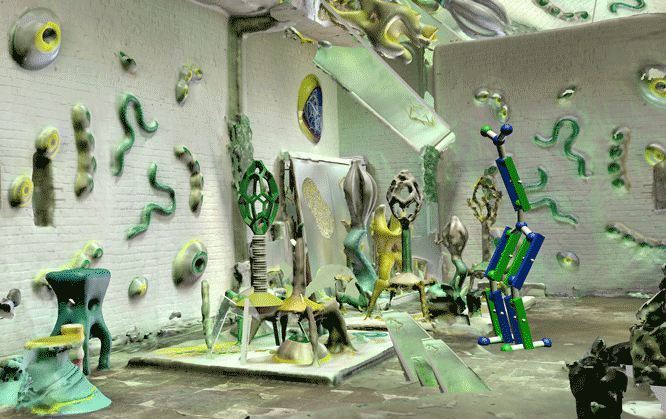 sim&real studioview ---> mixing 3Dscan (the Real) & 3Drendering (the Sim) <--- 06/2022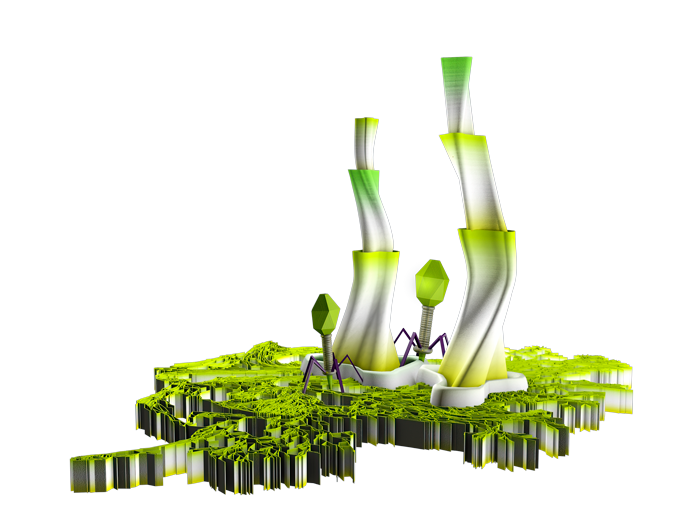 phagophago_island // 3D printed sculpt-project 2018_2022 // height 3m10 width 4m40 length 4m88 // P.E.T. & Polypropylen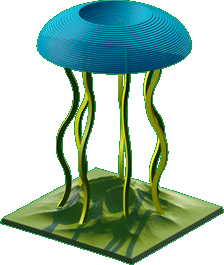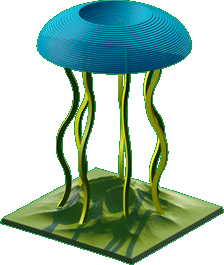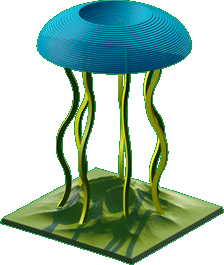 to be up
>>>
dated